When we say that our home reflects who we are and what we do,
customised furniture
designing is the key. Are you planning to get that personalized look for your home that reflects your personality and adds value to your home? Here's all you need to know.
Introduction
What is Bespoke Furniture?
Why should you look for customised furniture?
Types of custom made furniture
Bottom Line
The concept of bespoke furniture is not new to the Indian context.
It is easy to get overwhelmed when it comes to mixing the various looks in the home, but when done well, mixing the custom-made furniture with the existing combination can look very stylish and elegant.
What is bespoke furniture?
Bespoke furniture is another name of custom-made furniture that simply means to design a product of aesthetics and utility for the home.
Custom-made furniture is designed uniquely for your space keeping its spatiality, material, style, and colour in mind.
Customised furniture is the one that not only provides a quality choice but also ensures that you are getting the custom-made furniture designed according to your unique style.
It is also an excellent way to showcase your personality, design choices, and interests, as every furniture item you create for your home will add a stunning element.
Why should you look for customised furniture?
Luxury furniture is all about the elegance and comfort that is exclusive and made according to the taste.
Here are a few reasons why you must count on customised furniture for your home!
There is no need to adjust with an odd-shaped addition or any room mismatch; custom furniture adapts to the requirements.
With custom-made furniture, get exactly what you want.
Customised furniture tends to be more durable, so forget about the short-term additions only.
The customised furniture is crafted uniquely according to the client's taste, needs, and space.
Designed with perfection, customised furniture lasts for a long time due to the high-quality materials chosen according to the taste, requirement, and budget.
It gives a unique style to the entire space and communicates the client's stature.
The customised furniture is a perfectly functional addition that fits well in the space.
With custom made furniture, get the exact size and colour.
Custom-made furniture of one of a kind.
Get your space saving furniture as a decorative form of art.
You will get unlimited options to choose from, including materials, colours, and patterns.
Quality is better suited to withstand everyday wear and tear.
It might sound expensive, but in the long run, it is a better investment.
How can customised furniture make your home space more desirable?
Do you browse the home decor magazines or surf the internet inspired by the beautifully styled properties and desire to make your home feel more desirably comfortable?
Look at a few ideas that can include that wow factor in the entire space.
Types of custom made furniture.
From wood to laminates, fabrics, and any other choice, customised furniture can incorporate a diverse range of patterns and materials to meet your desires and requirements.
Only your imagination is the limit, as custom-made furniture allows you to experiment with the space, materials, colours, and patterns to get that much-desired outlook.
Media Units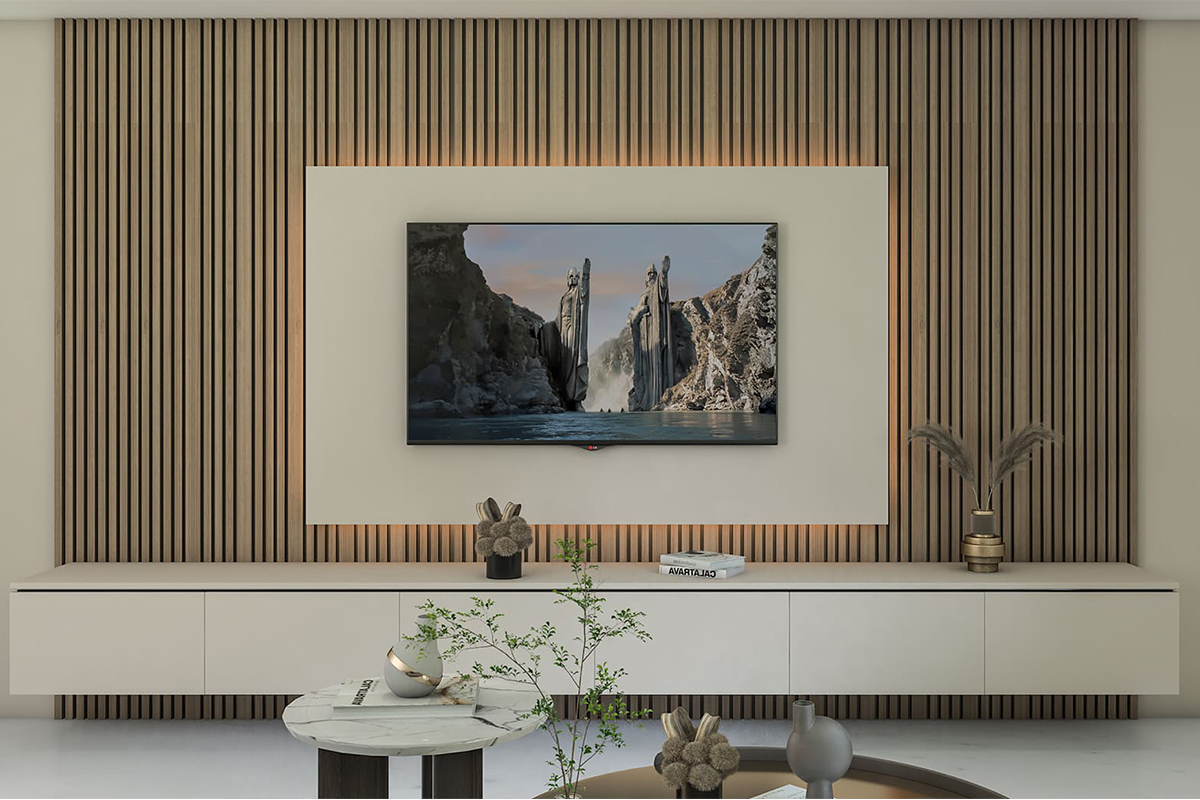 Bespoke media units are specifically to enhance the TV viewing experience. It gives the feeling of spaciousness in the small, large or complex room shapes.
The best part about the media unit is that it offers clever storage solutions to accommodate the TV essentials and comfortable viewing.
With various shapes, designs, and materials, the media units are adept at designing dazzling cinema rooms when viewers want an ultimate cinematic experience.
Vanity units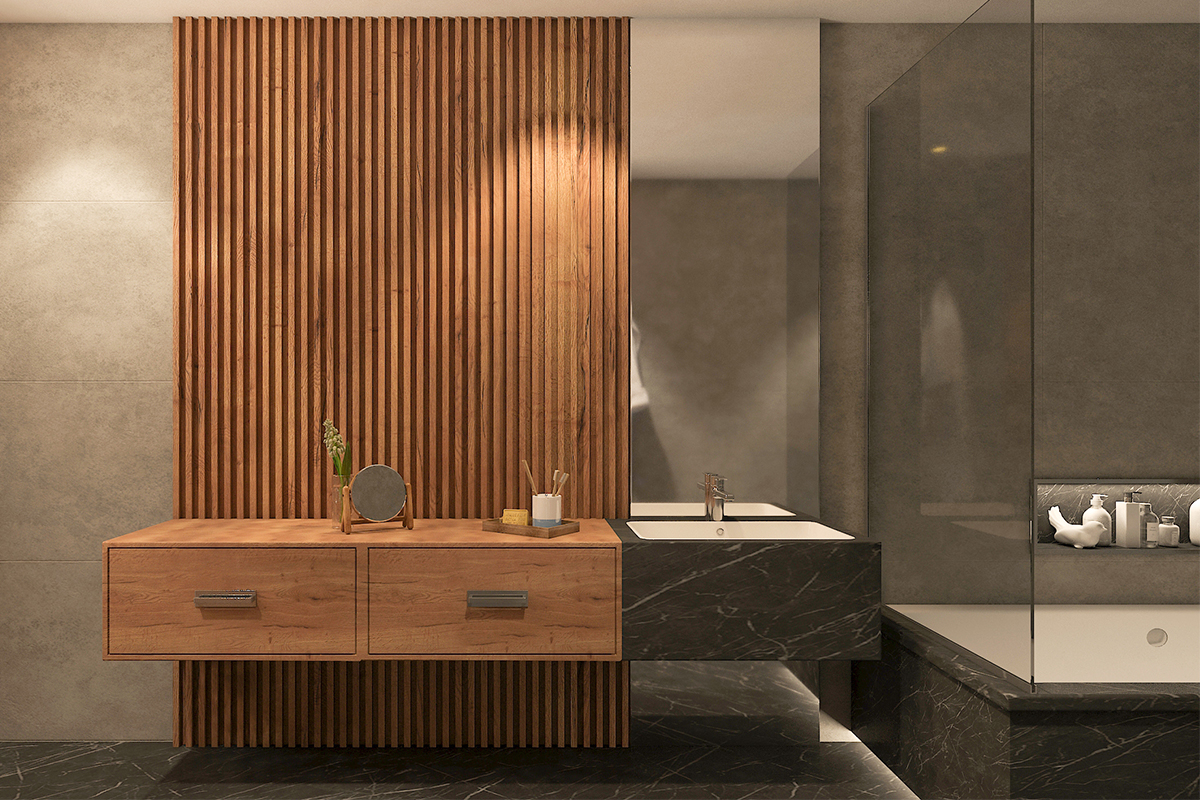 Whether you have a master bedroom or a separate bathroom space, fitted or bespoke bathroom solutions are the popular choices.
With the customised vanity designs, you can have a bathroom crafted in a unique style and finish, accommodating all the bathroom essentials while giving the space that much desired wow factor.
Bespoke fitted wardrobes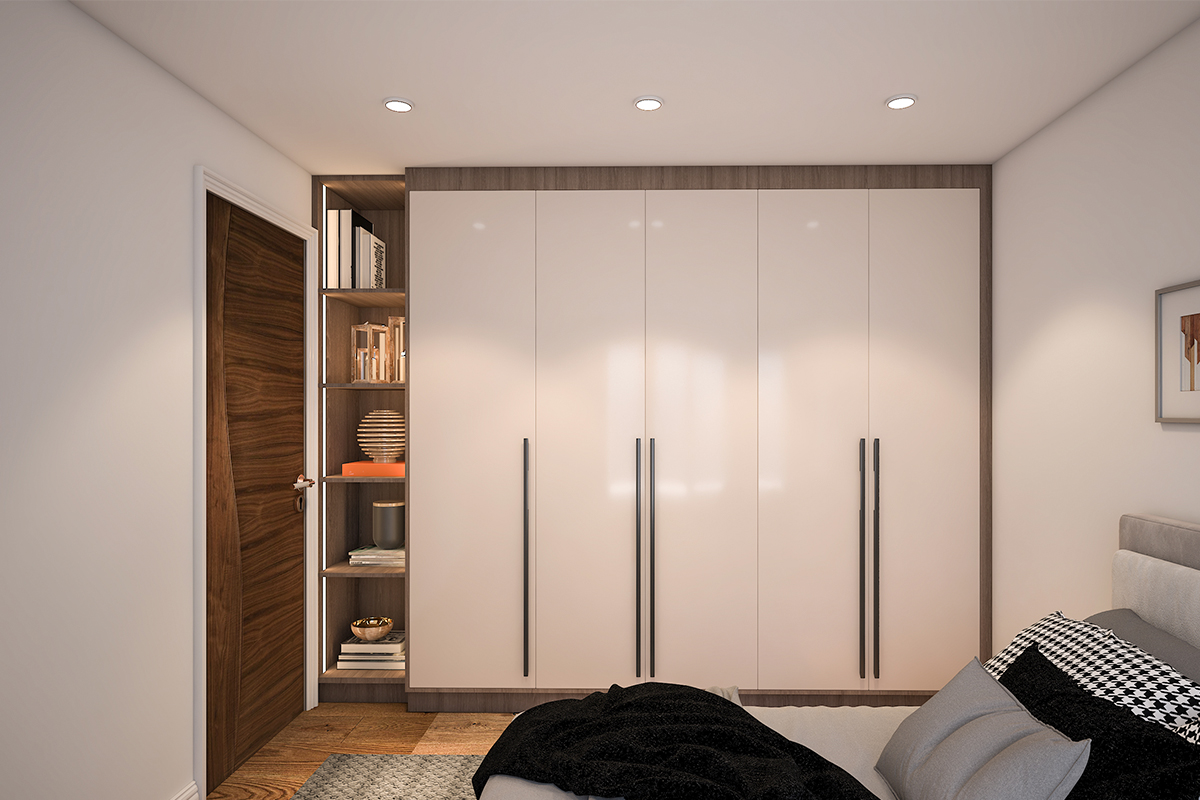 Bespoke wardrobes are the ideal additions to the room that significantly increases the storage space.
Customised wardrobes are fitted to the exact shape and measurements of the bedroom, providing a seamless look.
But the privileges of choosing the customised wardrobes doesn't end here as they can be internally customised by adding the practical and beautiful internal features that are desirable to enhance the outlook.
Bookshelves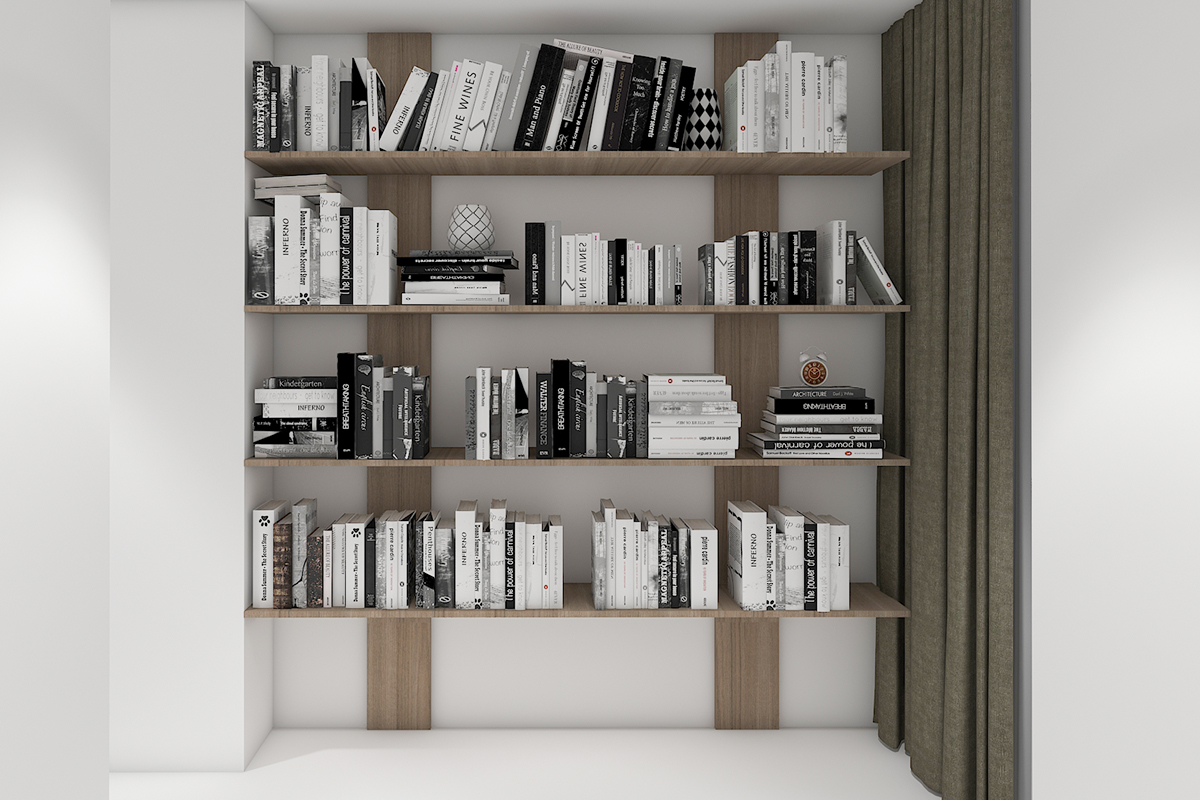 Are you thinking of the typical book shelves arrangement that doesn't even excite you to read as you are not much fond of reading? Well, but no, this is not what we really meant.
You must have often seen bookshelves accommodating all the books, but this time a custom bookshelf in the living room gives you the opportunity to display your collectibles. Add books In a few shelves and put some decorative pieces on others.
Your final outlook of the idea of adding a bookshelf to the space will create that much-desired aesthetic appeal in the overall space.
Dining Table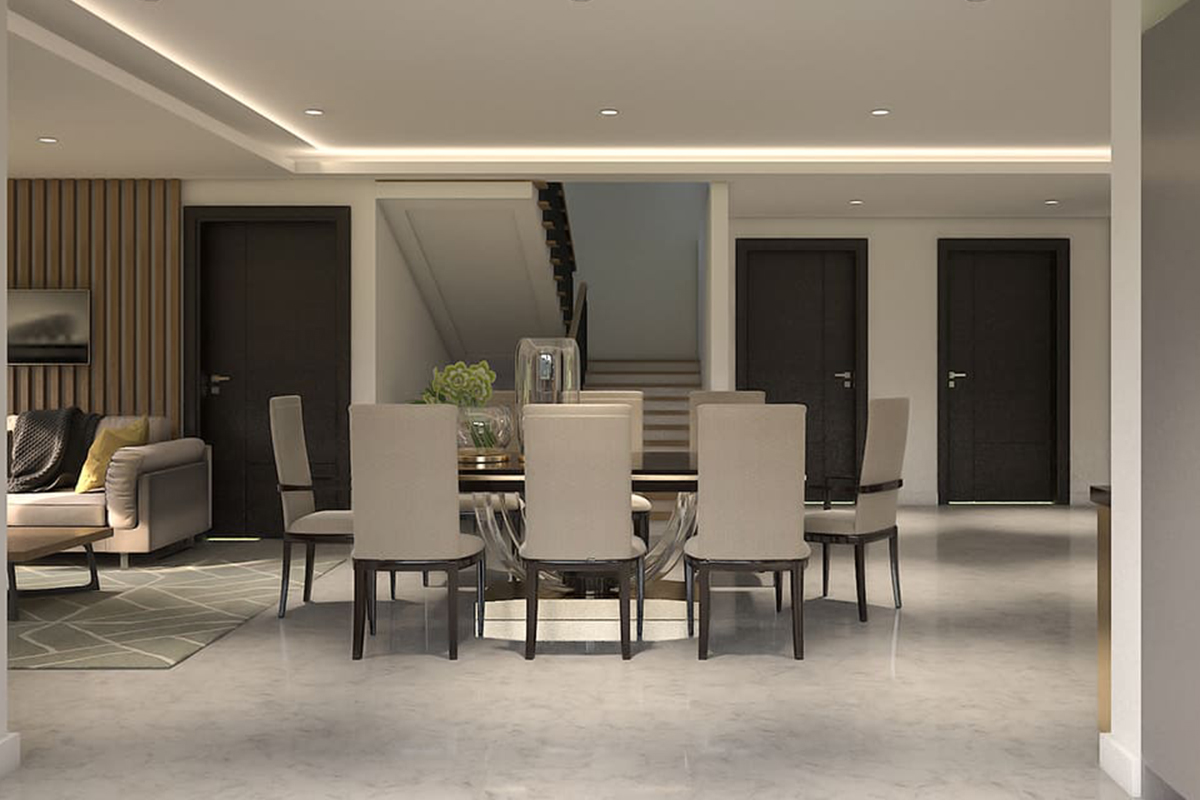 Gone are the days for choosing the freestanding mismatched combinations of dining tables at your home.
With the living room furniture, a customised dining table matching your home's interiors, crafted in different styles, shapes, or materials according to your taste while adding aesthetic appeal is the new trending way to find the perfect piece of furniture for your home.
Categorical Bespoke furniture solutions
With this list coming to the specific categories, let us dive into the particular furniture pieces that are usually created specifically for a particular space.
Bespoke kitchen furniture solutions
A bespoke kitchen design is precisely crafted and uniquely customised according to your requirements, taste, and desires.
The kitchen designs explicitly crafted according to the space are not confined to predetermined options and specific sizes. They offer enough opportunity to experiment with ample options, including the styles, materials, colours, and designs.
The best part about the bespoke kitchen is that it assures less wastage of materials with a promise to provide a high-quality outcome. With the custom option, you can choose high-quality materials and craft a kitchen that is designed exclusively according to your space.
Essential elements of customised kitchens
Cabinets are well known for sheltering all the essentials inside and providing a kitchen design that is functional and clutter-free.
Wall cabinets usually make up the majority of space in the kitchen, so designing one that matches your taste, style, and requirements needs to be the topmost priority.
The kitchen cabinets can be crafted in various designs, materials, and colours that give that much-required aesthetic appeal to the space.
Flooring, Backsplash, and countertops
Can you think of a kitchen design without these three elements? Well, not really. A kitchen flooring, Backsplash, and worktops are the essential elements that make up most of the kitchen, as these three are the basic necessities.
And the best part is that these are now not confined to the traditional option that we used to choose from. You will get ample options that will enhance your kitchen space interiors, match your pocket's size, and fit in the design.
What else can one ask for?
Other requirements and design
The requirements don't stop here; you can choose any other kitchen element that adds functionality and constitutes well in adding aesthetics and keeping the space clutter-free.
Bespoke Bathroom solutions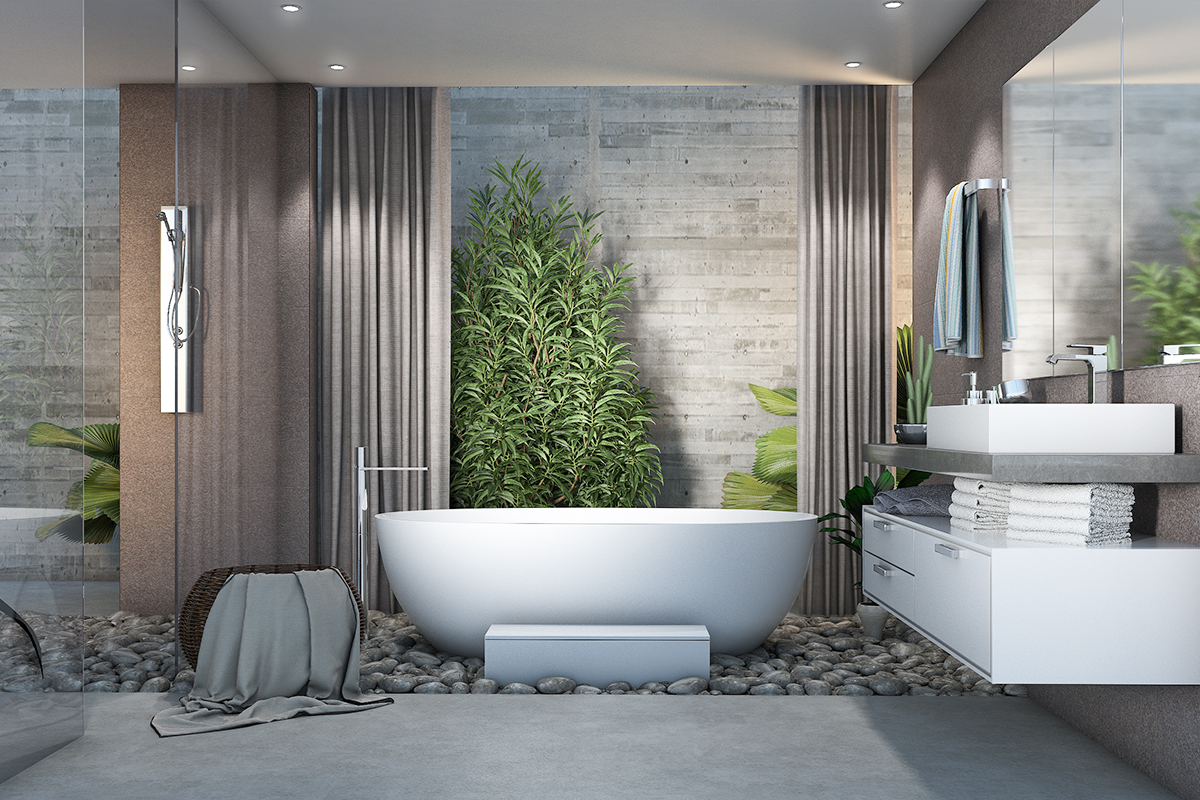 When it is about the bathroom, a modern vanity unit and bathroom cabinets are the two most popular preferences.
The cabinets in the bathroom help to accommodate all the stuff, and bathroom vanity units are the choice where you will get access to the functionality with style.
But you know what, the vanity units are now also not confined to the traditional materials and freestanding ones.
It's time to bring a modern change with the bespoke vanity units coming in a wide range of styles matching your space and requirements. You can choose one from this according to your taste!
Vanities with double basins
Solid oak vanities
Vessel sink vanities
Floating vanities
Glass top vanities
Freestanding single vanities
Marble top vanities
Bespoke Bedroom solutions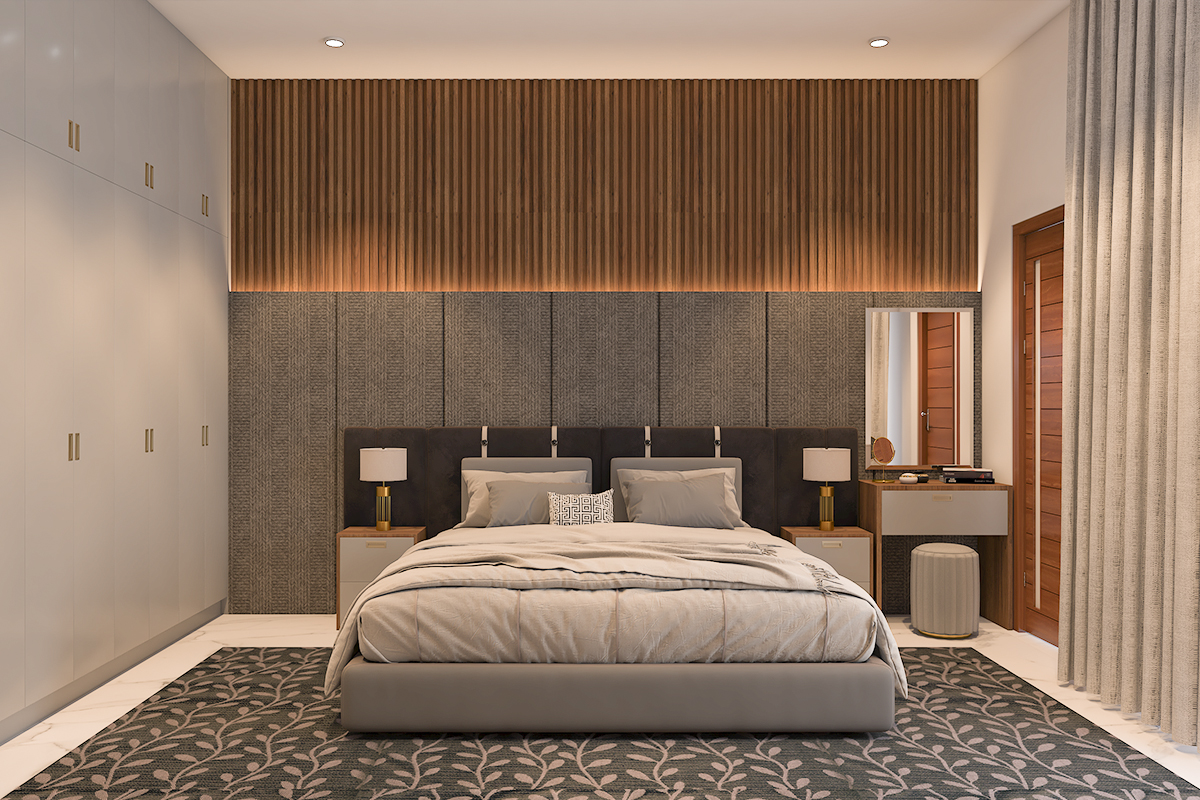 Whether it is your bedroom, any awkwardly crafted space, a living room, or any other, cabinets are the most common addition that can add the aesthetic element to the space while keeping it clutter-free.
If you think that the wardrobes are specifically for the rooms, then you are entirely wrong. Bespoke wardrobes fit everywhere at every awkward nook or corner, providing ample storage space to shelter all the stuff.
Besides enhancing the storage functionality, one can choose from ample cupboard designs and styles exclusively crafted according to your taste and space.
While crafting bespoke furniture, you will have extensive choices, including material, style, colour, and designs matched with contemporary interiors.
The types of wardrobes you can choose from include glass wardrobes, sliding wardrobes, Hinged wardrobes, fitted wardrobes, corner wardrobes, walk-in wardrobes, and many more.
Bottom Line!
A home's furniture needs to be chosen very delicately. The reason is that it is not something that you can change frequently. So for the sake of those years when you have to see it in your home, you must choose it wisely.
Bespoke furniture is a modern, trending, and aesthetically pleasing way to add the luxurious element and uplift the overall look of the space.
You may find ample designs and bespoke solutions floating all over the internet, but which one is the perfect fit for the space is hard to decide. Choose a reliable partner that can makeover the space into an aesthetically pleasing solution.
And when it is about reliability and perfection, TEL Kitchens stands out! Being a proud service provider in the field of makeover specialists in India, TEL Kitchens has gained popularity due to its consistent and successful results and satisfying clients from different locations.
Gotta discuss something? Connect straight away through 91 99144 34349 or email us at sayhello@telkitchens.in.