"Design is not just what it looks like; Design is how it works and makes you feel"
Indian kitchen designs have been moved to the next cloud since the lockdown period as they are also becoming self-educated and aware of the importance of surroundings filled with elegance, delight, purity, and cleanliness. Kitchen designs strongly proportionate immunity, healthy and mental conditions of families thus TEL Kitchens being sophisticated is providing you complementary modular kitchen designs that suit Indian Homes at their best.
Still, it can be too early for some of you to start with modern kitchen designs but the individuals who are bends toward the refreshing looks and atmosphere of kitchens and homes always find the Indian kitchen designs more practical and functional.
Ultimate Kitchens Designs For Indian Homes
Indian homes are a source of love, compassion, unity, warmth, and humbleness. TEL Kitchens provides a well-planned, handless, sophisticated, elegant, and high-quality kitchen with expensive and luxurious finishes at reasonable prices. They understand the needs and demands of the customer. From the beginning to the delivery of the product, they take special care of guiding you of designs, patterns, materials with 3D visual ideas.
Some of the best Kitchens for Indian homes have been taken from the bucket of our services. Let us get to know them from a closer view.
1. KITCHENS WITH GOLDEN DÉCOR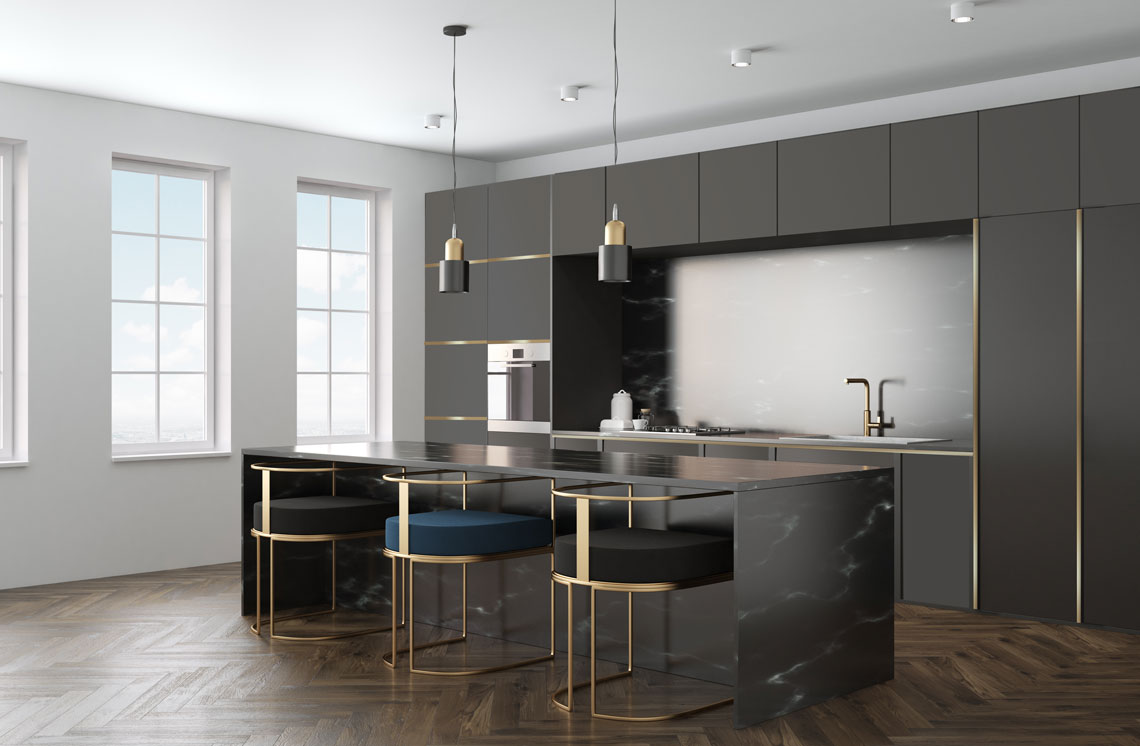 Gold plated décor fitted in kitchens can be the best choice for Indian Modular Kitchens as people are fond of admiring shiny and expensive things. A Kitchen looks more dramatically aesthetic with gold and glossy mirrors fitted to new kitchen designs. You can experiment with new colors, materials, and designs by speaking to your designer.
Indian Kitchen designs are seen to be having more than just one fashion therefore bespoke services offered by TEL Kitchens add a bonus to your deal. Also, using darker shades with gold decors brings intimacy to the entire place that satisfies your soul. Having a gold décor at a reasonable price is ONCE IN A LIFETIME chance.
2. ILLUMINATING KITCHENS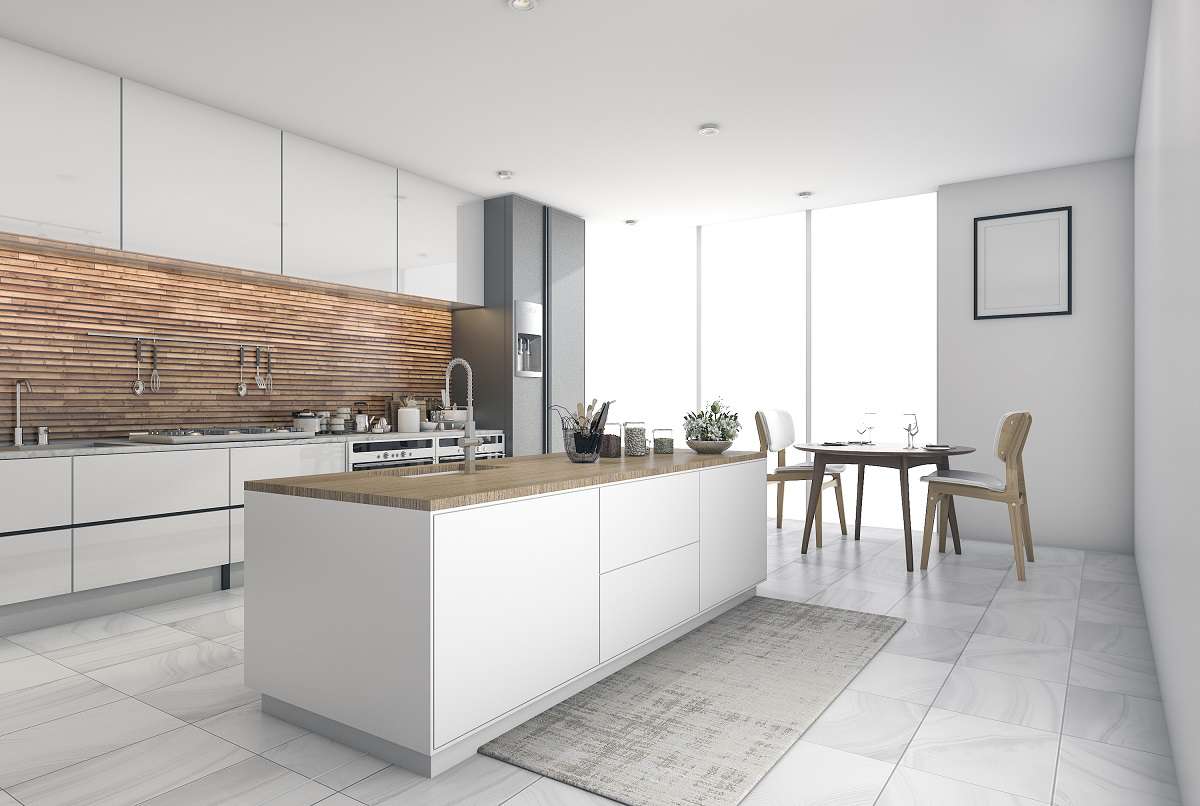 More lightning equals more warmth, love, and harmony. When the customers are being already filled with such features then why would they not prefer a design that supports all these aspects? Indian people are famously known for their warmth of affection. To add a little and more touch of delicacy, TEL Kitchens have the best package for you.
Light helps you to feel good about your work, surrounding, and yourself. As it helps in making our work do better, good lightening is always important in a Kitchen. Whenever you think of installing a new kitchen design, make sure if it is filled with nature as well as well-positioned man-made lights.
3. KITCHENS WITH MINIMAL COLOURS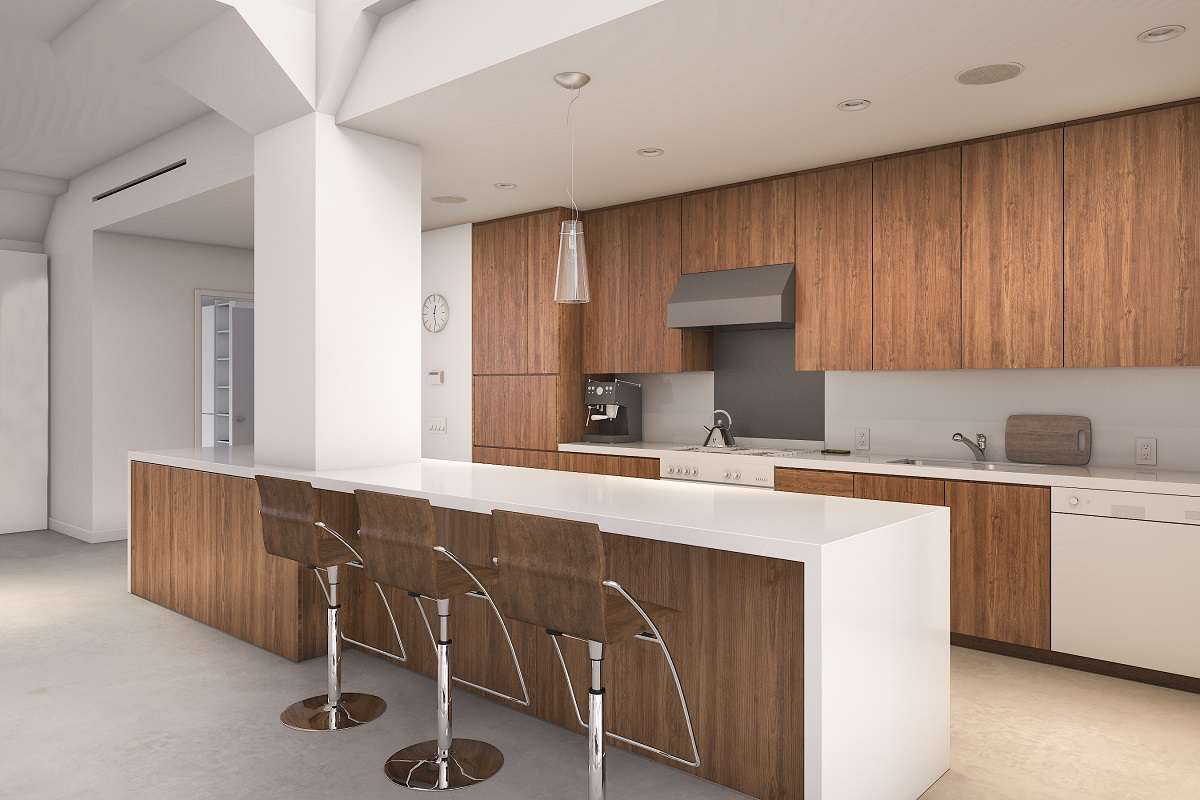 A contemporary or modern kitchen design does not always mean dealing with advance and high-tech tools, gadgets, and accessories of a kitchen. However, the best kitchen designs can also turn out with simple, sleek, and sober hardware. Kitchen designs of this type are evergreen and always in trend as white and light shades are the principal factors that are affecting it.
Though many Indian people love the idea of approaching different colors this is the best kitchen design for those who want to go with a 'LESS IS MORE' saying.
Being affordable and graceful at the same time, Indian kitchen designs are slowly replacing with such types of trends. Everything is shaded in light and especially white colors with minimal units and equipment. Your working place, standing place, and sitting area will thank you later for letting it breathe freely.
4. MODERN KITCHEN DESIGNS WITH UPBEAT CUPBOARDS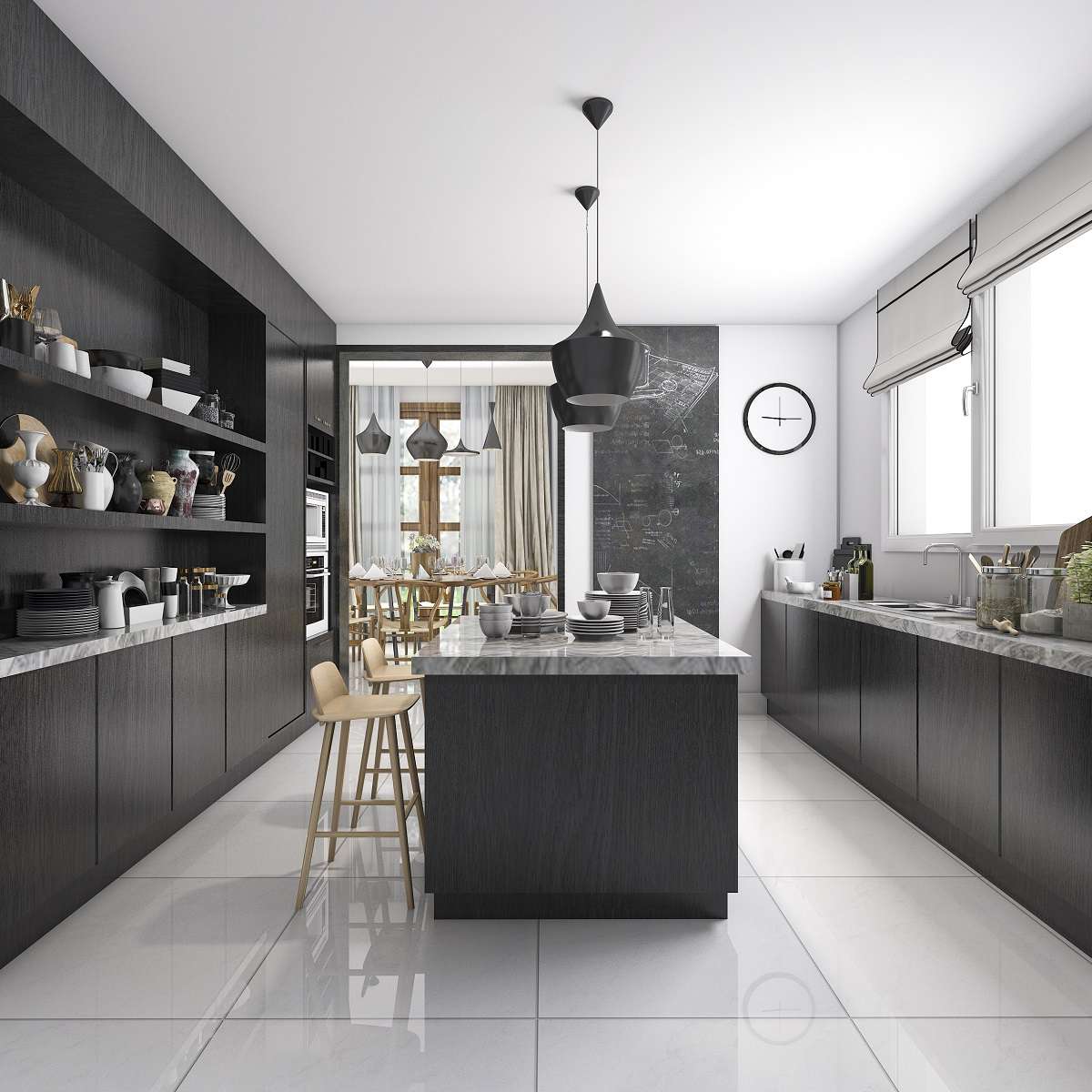 To make a kitchen mess-free and well-sorted you can always think about the idea of kitchen cupboards. Take an account of choosing the well-constructed company, design, featured material, and life span of the object. If you are not a person who can live in cluttered surroundings, kitchen designs with cupboards are made for you only.
TEL Kitchen experts give you the idea that you can grab even without a doubt to have a fantasy kitchen. Examine all elements you want to acquire and include them in your kitchen by speaking up on all the necessities.
5. TREAT YOUR KITCHEN WITH COMBINED COLOURS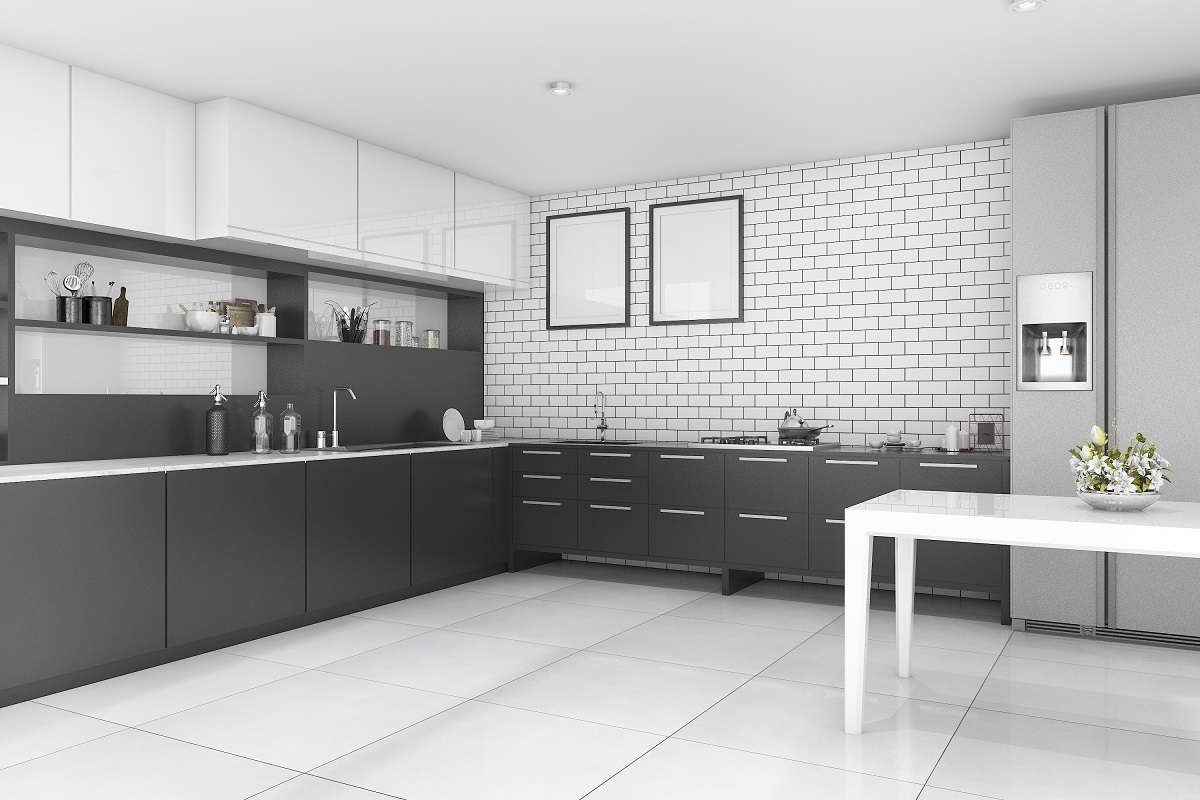 Indian's love mixing in fashion, food as well as interior designs. Similarly, a kitchen leaves a great impact on visitors when furnished with multiple colours. Interior designs focus mainly on moderate looks nowadays. Different attractive and soothing colors can be painted on accessories, units, cupboards, dividers, and worktops for influencing effects.
Colour combinations leave rustic, appealing, and traditional finishes in kitchens to look more suspicious and admiring. Besides, lightening can further improve all overview of the place.
6. KITCHENS WITH NO WALL CABINETS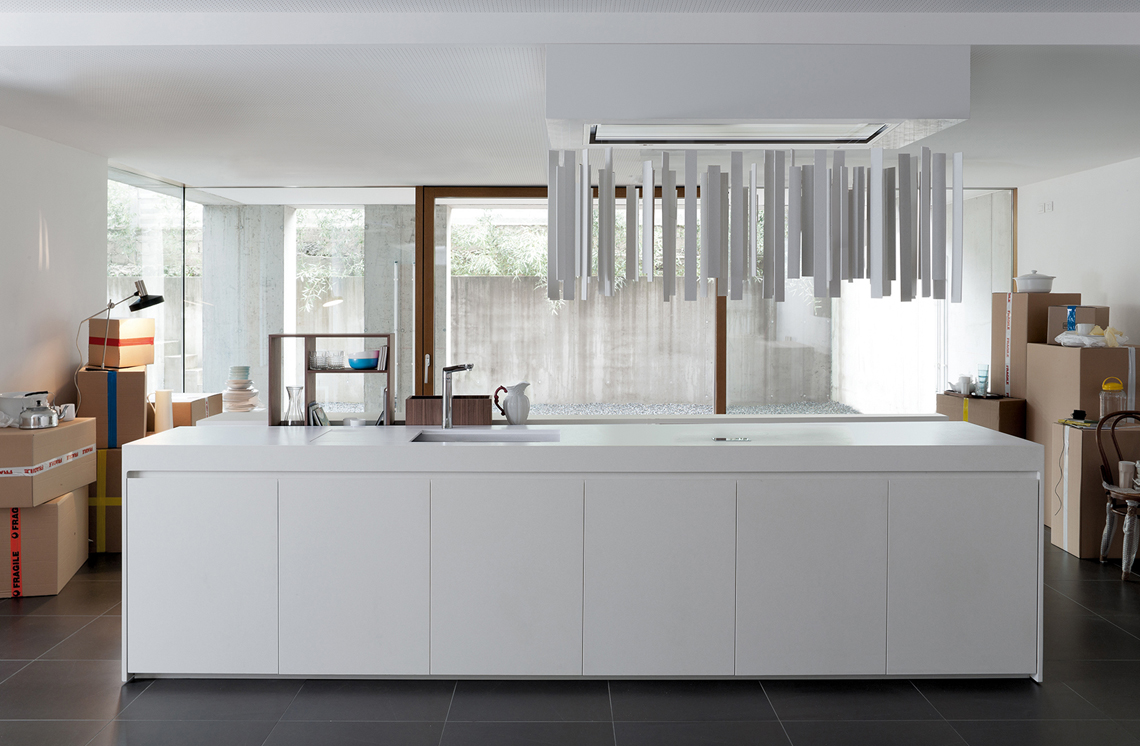 2021 is the age of modernization and quick scheme workings and a cabinet hung on walls when eliminated and replaced by something better, wonders happen. Eliminate upper cabinets with new kitchen designs with open racks for storing items or goods. You can customize as per your desires and TEL Kitchens will doubtlessly fill all demands.
7. FRAGILE KITCHENS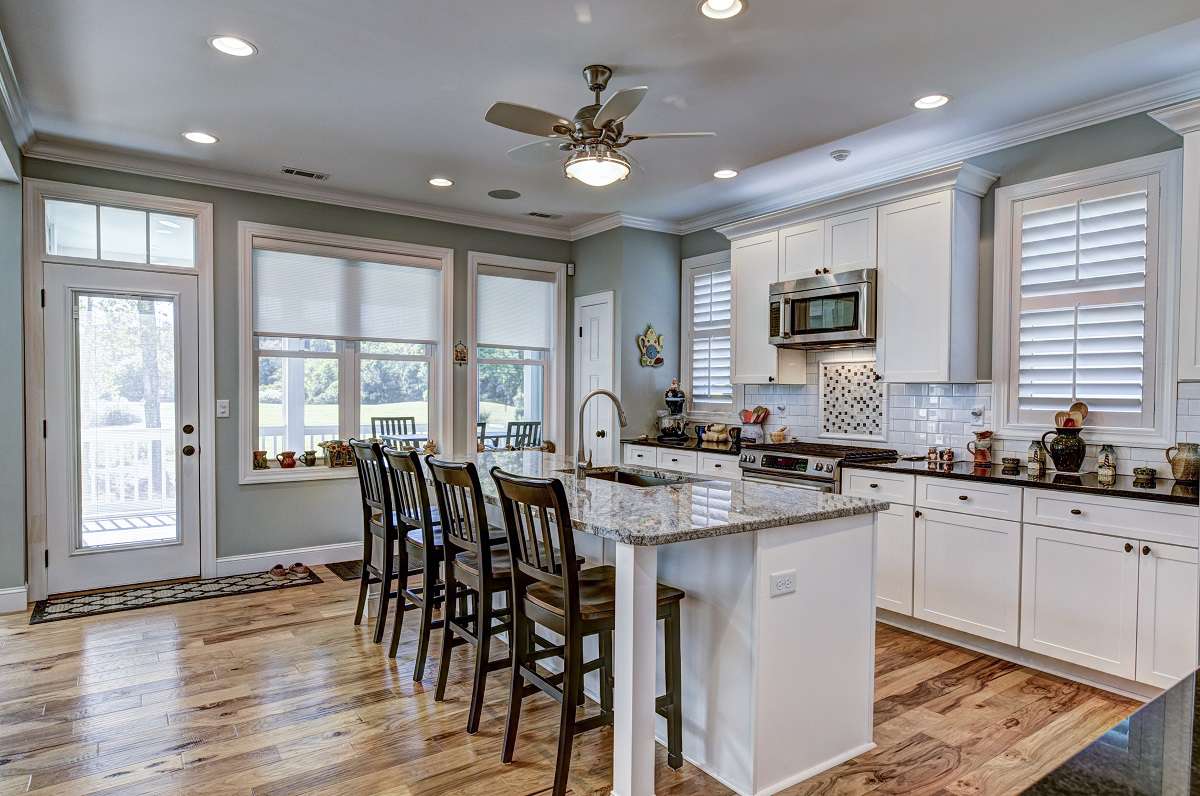 The kitchens with not too heavy and extra finishes are named Fragile Kitchens. Indian kitchen designs are often seen adopting heavy and dark colours. Also, accessories and storage types of equipment are barely seen jumble-less.
To make a simple way for you, TEL Kitchens are asking you to have a look at our new kitchen designs that are AS LIGHT AS FEATHER. You can simply throw off the burden of carrying more with our services.
White, crème, off-white, peach, and nude shades of colours blend gracefully in kitchens to add an extra relaxing atmosphere. They work well with mood as well as mental reliefs with their reflections of acceptance and inspiration. The best thing about these kitchens is that natural light can travel from corner to corner on the light-shaded walls of the kitchen.
8. COMFY YOUR KITCHENS WITH BANQUETTES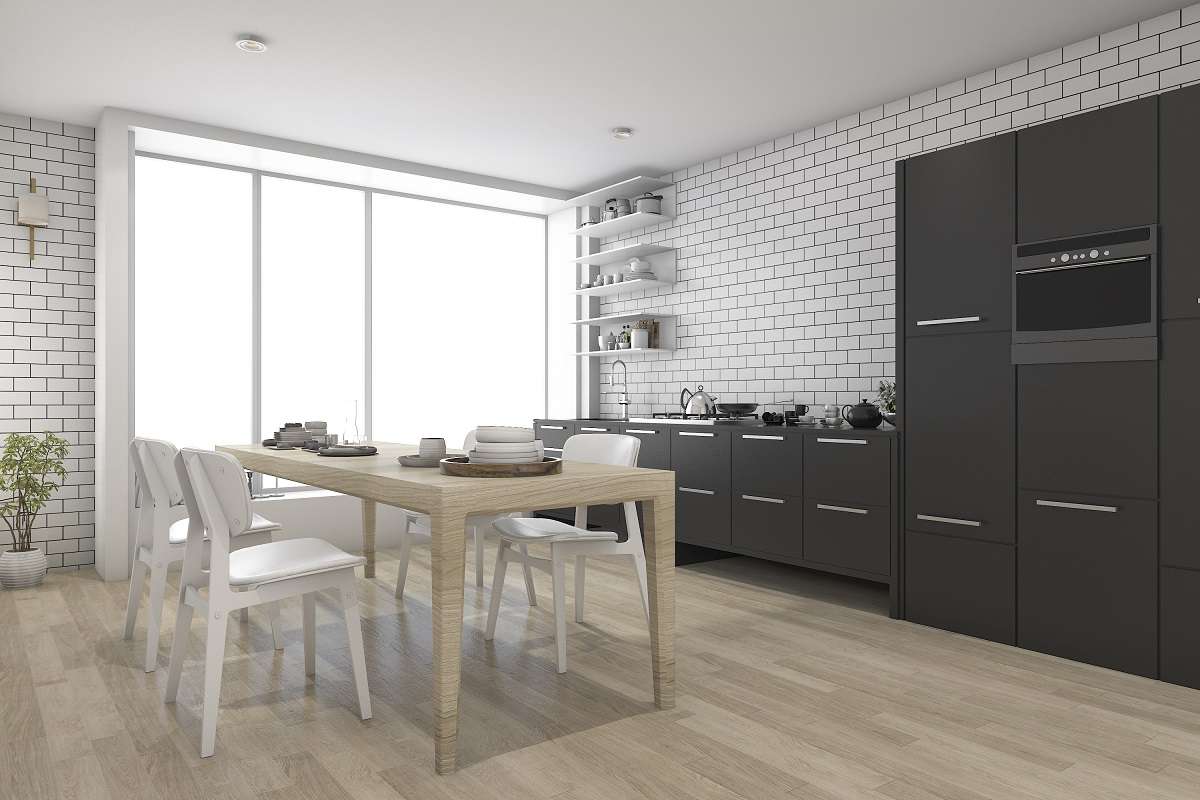 Till now, only working tables, counters, islands, and chairs were known to all of you. The modular kitchen designs have an amazing collection of comfortable and extraordinary banquettes. Where you can sit and enjoy breakfast meals with your loved ones. When 2021 is not letting you visit the restaurants, you can make the one lovely dining area for your members easily at home.
Besides, cushions, plants, photo grids, and many other decorative items can be placed behind the sitting area for more familiar and pleasant surroundings.
9. BRING NATURE INSIDE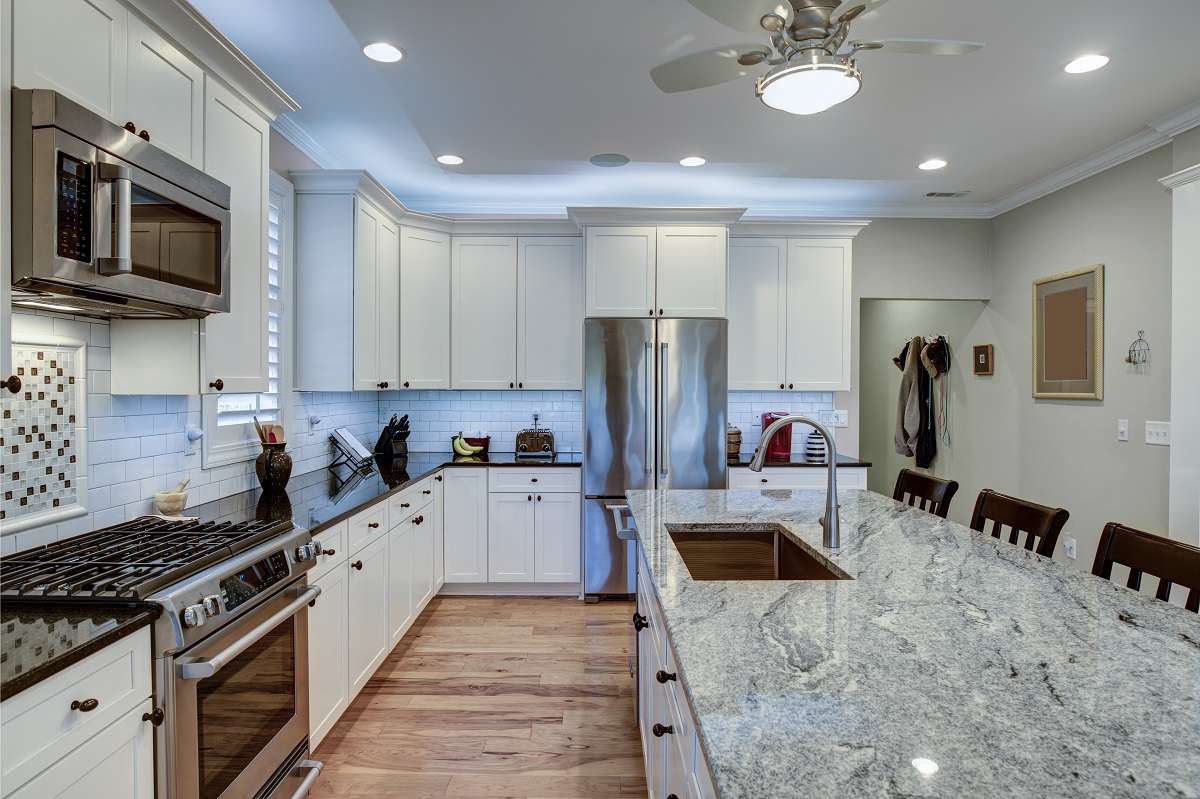 Who does not love the idea of having natural beauty? We often call a beautiful person blessed up with natural beauty. Especially, Indian kitchen designs are well known to demand green plants inside their place. Also, living areas and bedrooms have been decorated by individuals for the last years. People have become more aware of the freshness of nature and starting to welcome it inside.
Green Kitchens are becoming a new trend and give an extraordinary as well as jaw-dropping experience to people and visitors of homes. I recommend you to at least experiment with this lovely accent of kitchens once.
10. SAY GOODBYE TO HARD METALS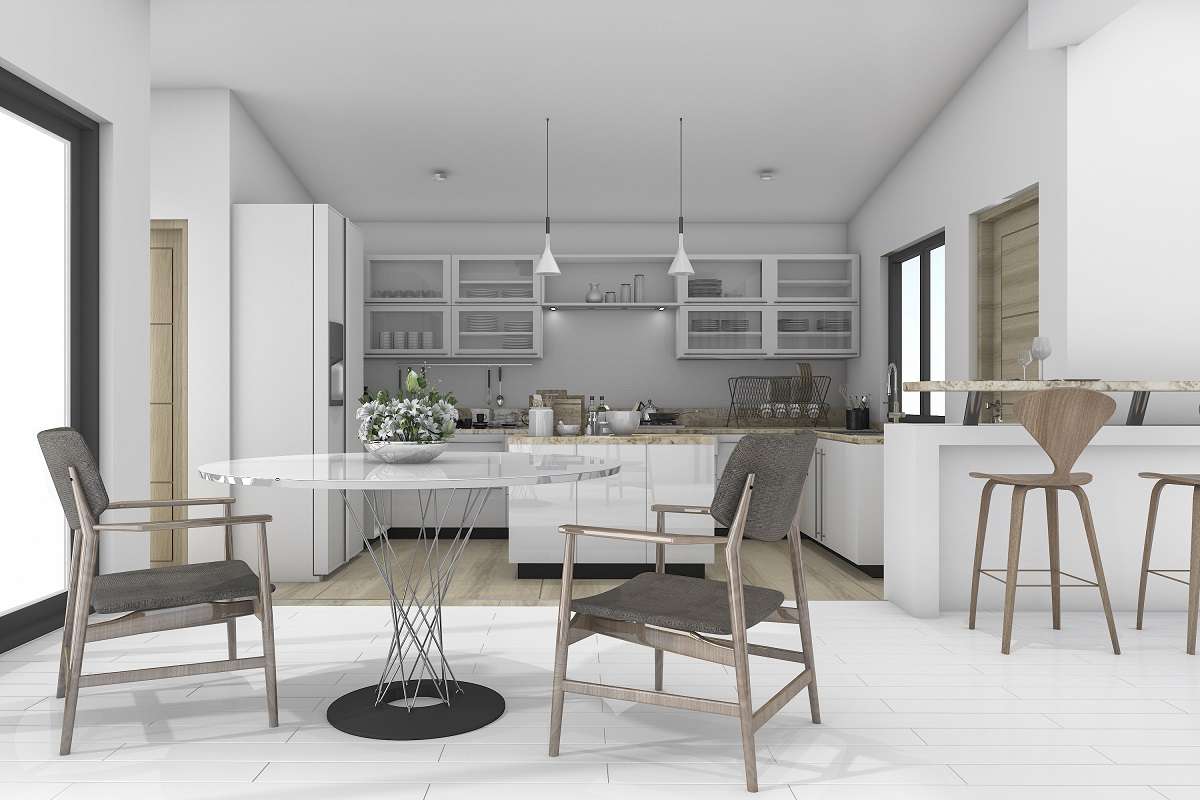 Modifying your kitchen appliances with stainless steel and some alternatives that are light weighted and sleek to work with is the best idea for modular kitchen designs. Dark metals made up of steel and eco-friendly materials are ruling the Indian Kitchens. Gold plated, silver and transparent designs are stylish and lovely for a modern look.
Rich- manufactured, well-structured, lavish, and standardized apparatus is what we talk about whenever someone needs perfection in handling kitchen appliances. They are extremely safe to work with. Refresh the appearance of kitchens with new designs by stabbing the back of hard and harsh metallic equipment.
11. INNOVATIVE AND SMART KITCHEN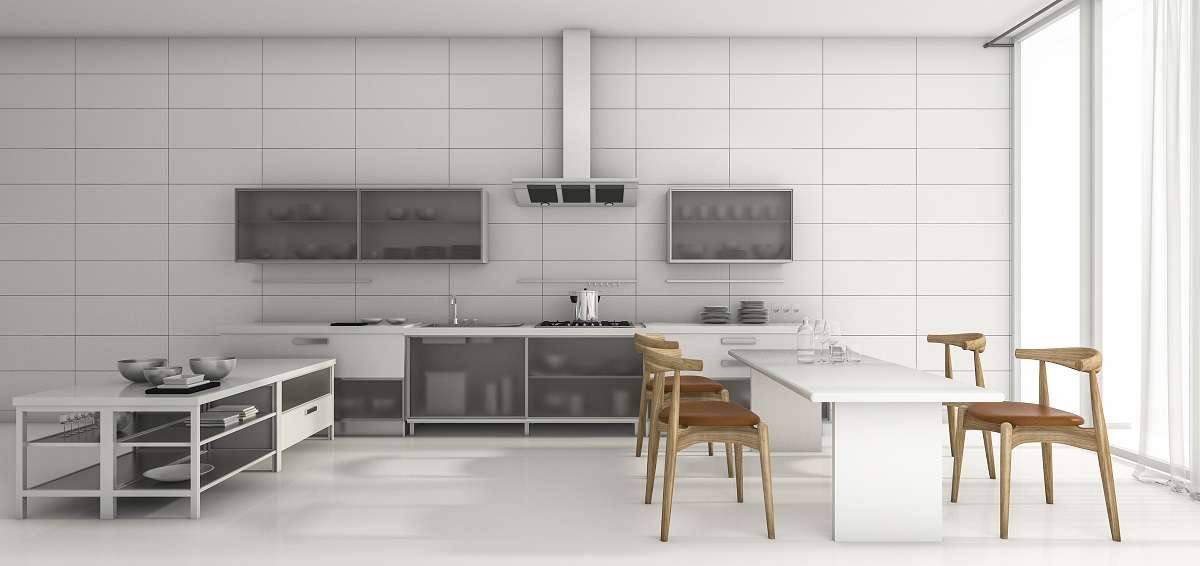 While all things have been overtaking by 5G networks; modern technology, high-end programmed objects, artificial intelligence, and the internet of things. Kitchens are showing up at a good pace and are not left behind. New kitchens designs can be controlled smartly from your living area. Installing the innovative and smart units that operate automatically ease the tasks of the kitchen.
Voice assistants such as Alexa and Google home assistant improve the lifestyle by running all functions smoothly. In such kitchens, we have a little to do but MORE TO LOVE.
12. MAKE AN EFFECTIVE LOOKS WITH TILES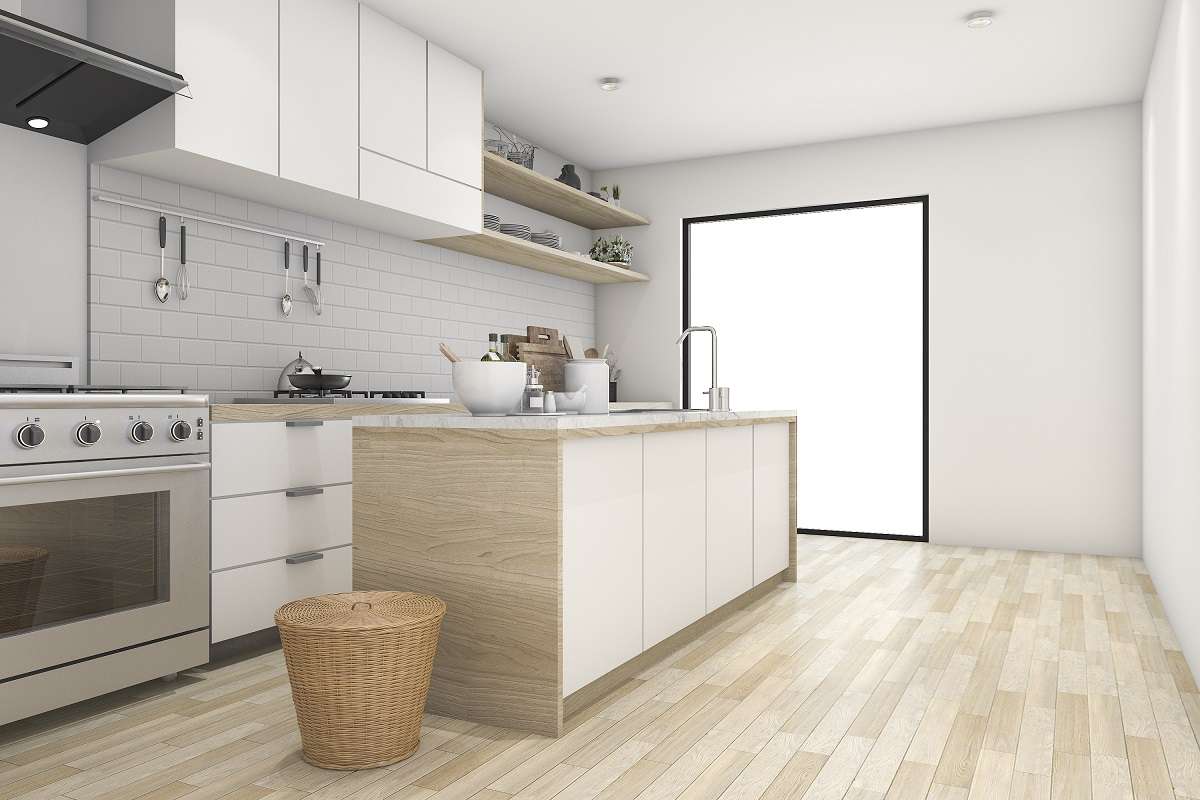 The basic of every kitchen is installing tiles at worktops, shelves, floors, and splashbacks. Even in the industries of kitchen construction, tiles are a major part of the process and always keep on generating new innovative designs of tiles. The only job that you got is to make an optimal choice for choosing the accurate contrast-colored tiles.
With the blending colour of tiles in your kitchen, electric attire can be observed inside the place. Bring the intimacy in open kitchen designs with tiles to add an edge to your beautiful home.
13. ADD GLASSES TO MAKE TRANSPARENT KITCHENS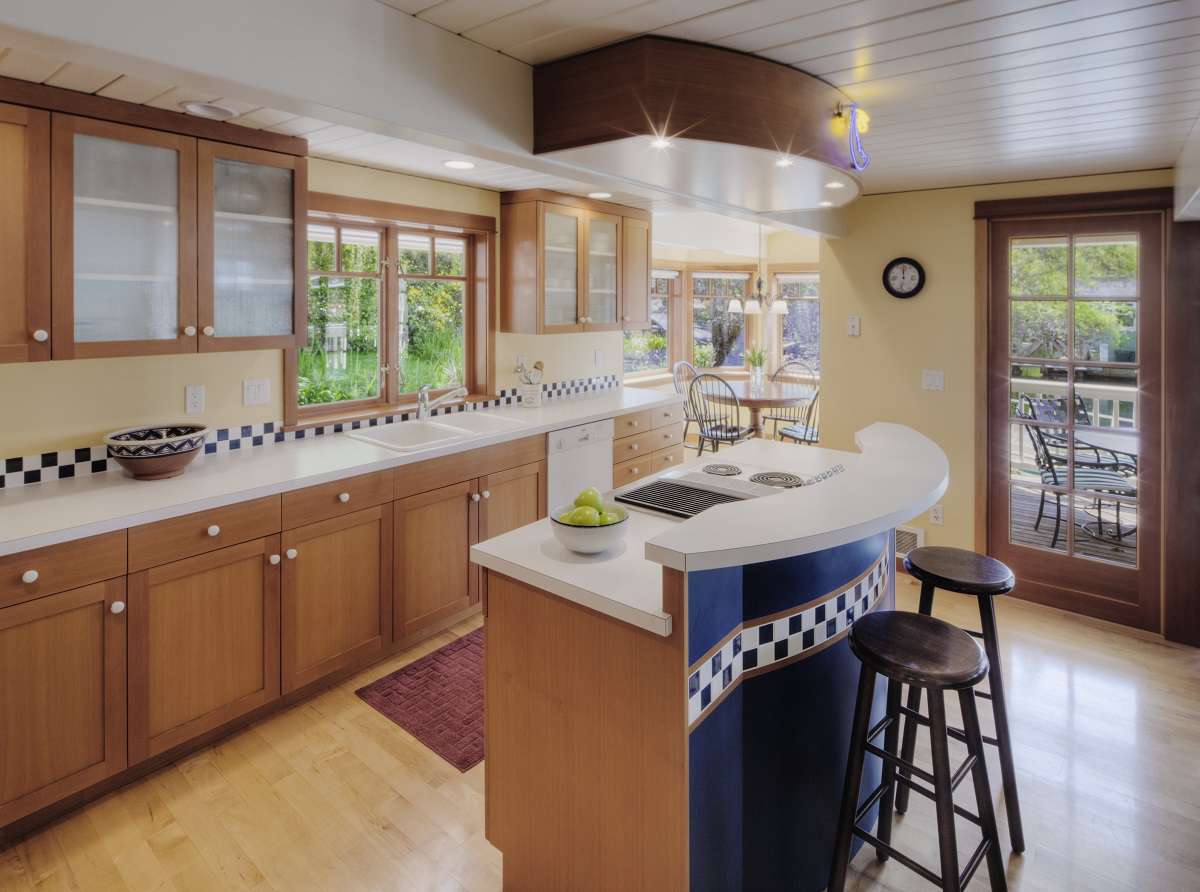 Glasses or mirrors are always and forever attire for a kitchen that wants nothing but elegance and a professional look at the same time. Modular kitchen designs with glasses are a wonderful choice to make a kitchen look clean and extra bigger. Do you have a small space? Do you think that mirrors cannot be fitted in a narrow kitchen?
TEL Kitchens are here to guide you in such confusing moments with their commendable services. Adding interior glass to open, semi-opened, as well as closed kitchen designs, always worked well to add drama inside a home.
14. MIX AND MATCH ALL FASHIONS INSIDE A KITCHEN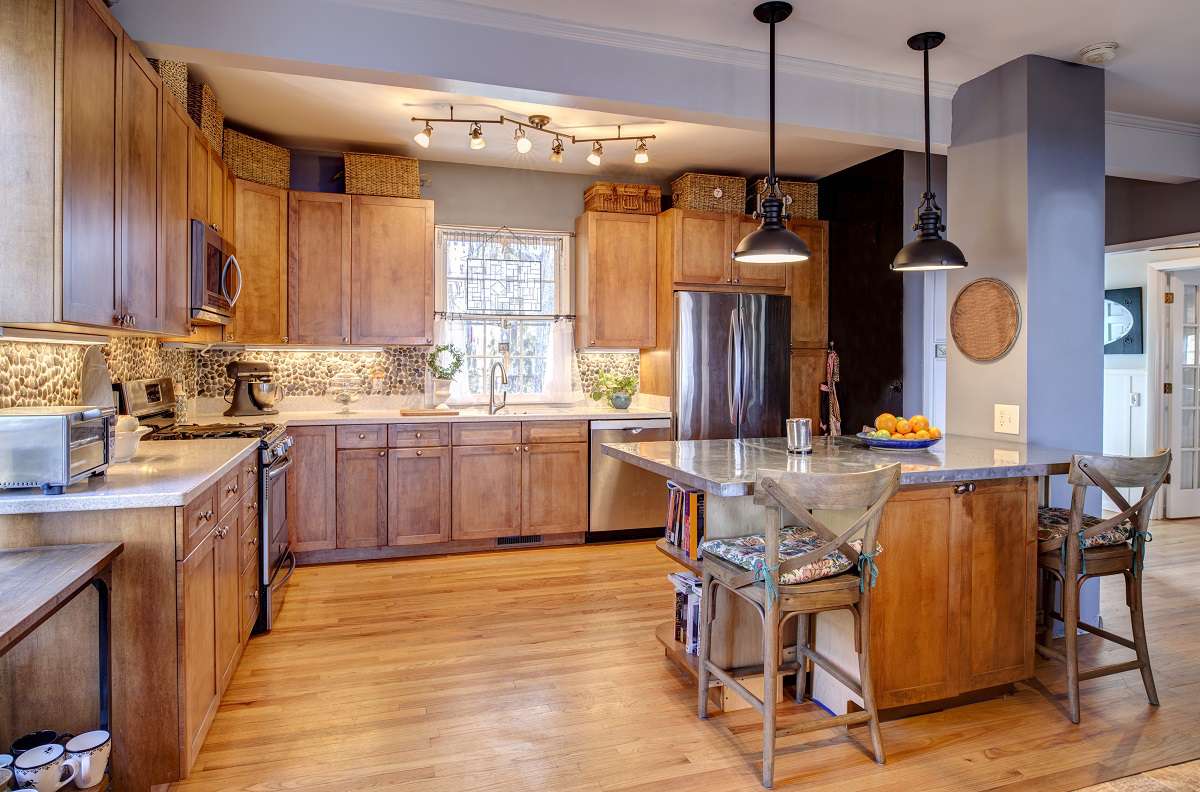 Still, confused about your cup of tea? Then you must have taken the combined ideas from each kitchen design. Mixing all styles will result in potent and rustic looks. By putting together modern and traditional trends of kitchen designs, your kitchen can attain a semi-modern and 1990s look with the breathing of 2021 new kitchen designs.
BOTTOM LINE
You can find a beautiful, stylish, and blending range of Indian kitchen designs at TEL Kitchens With our smart and high-tech services, the customer experience brilliant and exemplary results. Many kitchen designs have been in trend provided by great dealers and experts of TEL Kitchens India.
You can share your ideas, layouts, planning, and dreams with us, let us make them your reality. With Tel Kitchens, it is very easy and comfortable to attain your destination interiors professionally within the decided time.